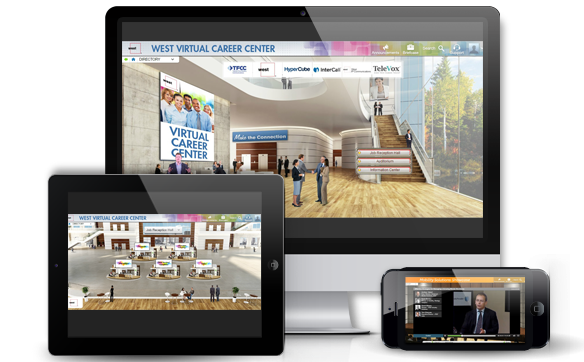 Can you recall the pre-pandemic era or the era of traditional events? The era where we would gather in person for an event? There was a time when hosting an event at a physical venue was the only known way of hosting events. Then came online events, and everything changed since then. From planning to thinking and then executing, online events changed almost everything, and literally the dynamics of the event industry.
Where the world couldn't think of any other kind of event, online events opened a new door of opportunities to both attendees and organizers. Online events are beneficial to all the parties involved in ways offline events could never be. It is the reason they attracted several users.
Hence, the world shifted from offline to online in a span of just a few months, and the rest is history. Now, even though things have started going back to normal, and physical events are again coming into existence. However, it still is impossible to think of going completely offline. It is the reason hybrid events have become the new normal. And, given the popularity of online events, it goes without saying that they are here for a longer time.
Talking about how online events changed the dynamics of the event industry, there are several things that one can consider. It is for several reasons that online events have gained more popularity than offline events. Some of those reasons are:
Helped Organizers Expand Their Reach Beyond Geography:
The first and the most important and notable advantage that online events have over offline events is that they have helped organizers expand their reach beyond demographics. Offline events have the limitation that they are restricted to a certain geographical area. However, online events enable organizers to tap into a global audience.
So, if you are hosting an event in India, you still can have your audience from the USA. The reason people from all over the world feel it is easy to attend online events is that they don't need to travel or spend hefty amounts of money on flights and hotels. They can be a part of any global event right from the comfort of their homes.
In addition to it, the attendees can learn new things, make global connections, have one-on-one discussions with experts from all over the world, and whatnot.
Online Events Are Cost Effective:
The next thing you need to know about online events is the fact that online events are more cost-effective than their in-person counterparts. While offline events demand plenty of time, money, effort, and most importantly peace of mind. However, this is not the case with online events. Online events are less hectic and can be executed in a way that is more efficient than offline events.
Not only this, online events don't have an 'n' number of expenses; the only major expenses include online event platforms. However, in the case of offline events, the organizers need to spend on venues, catering, accommodation and logistics, stationery and so much more.
With the elimination of additional costs in the case of online events, the organizers no longer get distracted by unnecessary elements. It enables them to focus more on their events.
Multi-Utility Content:
Talking of the next advantage that online events offer to their users is that the organizers get to produce multi-utility content. There are several online event platforms that enable organizers to record their entire events. Not only this, but organizers also get to stream their events directly on several social media platforms simultaneously. This increases the utility of the content. Saving the recordings and sharing them across other platforms in the form of highlights, snippets, gifs, etc. will help them expand their reach. With such features, the organizers ensure that the audience keeps on consuming the content even after the completion of the event. In addition to this, it stays in touch with the attendees for a longer period of time.
Hence, hosting online events helps organizers boost the reach of their event, their content, and eventually their brand.
Opportunities to Make Global Connections:
Another significant way in which online events have transformed the event industry is by enabling people to make connections beyond their geographical factors. As we mentioned earlier, it has now become possible for organizers to tap into a global audience. It comes as an advantage for the attendees as well. With online events, the attendees get to make connections beyond their location. There are plenty of online event platforms that come with networking tools. These tools are live chat, networking tables, and audio and video calls. With the help of these tools, the attendees can connect with those present at the event. They can also interact and make long-lasting connections that stay beyond events.
What better than getting to know people from other parts of the globe, exchanging knowledge with them, and making connections, all while sitting on your sofa?
Analytics:
Moving onto the next factor which has helped online events grow exponentially is analytics. Several online event platforms enable organizers to have a closer look at their event strategies with the help of analytics. These analytics dashboards help the organizers quantify the success of the events, which makes it easier for them to analyze their strategies.
Is it possible in case of offline events? We bet not. With event analytics, the organizers can look closely and analyze whether their strategies worked or not. Along with it, they can count the number of people who visited the booths, who interacted with whom, and so on. This feature is nothing less than a boon for those who are hosting an online event.
We hope this blog helps you know how online events have changed the entire event industry. Also, now that online events are here and enjoying this much popularity, it goes without saying that online events are going to stay for a longer time than we think they will.
Hence, if you have only been thinking about planning and hosting online events someday, here is your sign. Plan your events strategically, use an efficient online webinar platform, and host unforgettable events for your brand and your audience.